Usually I DETEST mass mailings, whether they're digital or via snail mail. I especially hate when I don't opt-in but for some reason the company feels like I would just love to have their information in my inbox since I created an account or bought something from them back in 2002. But I don't want their info.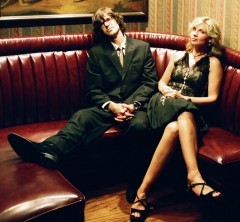 Over The Rhine is one of my favorite bands and I've happily received their 'Letters from Linford' for the better part of a decade. They are written in the most beautiful prose and full of personal anecdotes and stories from the farm. Those stories take precedence over tour and album info – and we as fans love them for it. Karin and Linford give you a glimpse into their lives not just as artists but as a midwestern couple in Ohio. Not only do I read their newsletters each time – I save them and forward them to friends.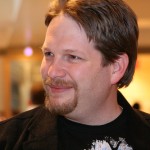 Chris Brogan's newsletter gives recipients content that isn't available anywhere else on his site and behind the scenes info on projects he's working on. His new newsletter will focus more on education and his new projects (read: courses and products). But I'll continue to subcribe because of the value I get form it as a reader – and most likely as a future customer. His content is actionable, makes you think and creates a dialogue that has made Chris one of the most sought after speakers and valuable personal brands in social media world.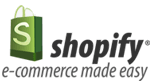 Shopify pitches new services & products at the top of their newsletter, but below that they also give me some great interviews and articles from the likes of Seth Godin, Gary V, and more. It's part of their Pro Tips series. Granted, some of this content I'm sure is repurposed and has some degree of celebrity tied to it – but it's targeted and gives the recipient (me) content that has value – even if it's not related to Shopify's core products.
It's a fair trade really, and one that more businesses need to understand. You (the brand, the band, the business) should provide me with content that is useful, relevant and timely, and I, the user will give you permission to send me your messages which also have a pitch or a product. Content for eyeballs.
So before you send that e-newsletter. Would YOU want to be on the receiving end of it? Is there useful content in it – or the digital equivalent of junk mail? Are you marketing to your current customers (fine) or current AND potential customers (better, so long as they opt-in) by giving them great content which will also keep you top of mind?
What newsletters do YOU subscribe to? Do you still read them and if so, what makes them good? Fire away in the comments…