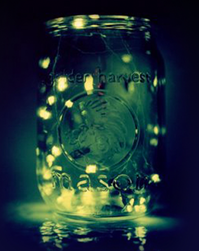 A couple of months ago I wrote a post about some of the reasons why some of my projects (and maybe yours) don't come to fruition – why they don't ship. At that time, I was working on a new project, which has just launched.
Several months ago I began working with Geoff Storm and Garrett Ingraham at the Tramontane Cafe in Utica to start the Utica Firefly – a live storytelling showcase. Our first event was held in May and was a tremendous success. Members of the audience can put their names in a hat and if chosen at random, take the mic and share their story in front of the audience. No winners, no losers, just a night of sharing great stories.
What started as a one-time event has evolved into a project of a much grander scale, and I'm using some of the principals discussed in the earlier post (A Commitment to Ship) to avoid delays, failure and push through a project I can be proud of.
Blueprints
The Utica Firefly (as Geoff and I see it) will be something where we will ship projects regularly for a period of 12 months and evaluate its success at that point. We'll continue to hold live storytelling showcases throughout the year at the Tram, and this will remain the cornerstone of the project (our next live event is Dec 28th). Additionally we will be creating a series of 'firefly features' where we'll showcase some of the people, places and stories that make upstate New York unique. We'll take suggestions from the local (and online community) as we seek out stories to develop as features. Everything will be posted online and will be easily sharable.
Infrastructure
In October I developed Uticafirefly.com – which will be the hub for all live and curated content. We felt we needed a centralized location for the curation of stories in addition to uploading our videos through YouTube, Vimeo and via our iTunes podcast. It's important for this project to be seen as a professional endeavor. Though our first live event was shot on an iPhone, we'll be producing features and live event recordings with high quality audio and HD video to give our users (and those who share their stories) the best experience possible. We're taking the time to do it right.
Goals
I'm hoping that throughout this project, the Utica Firefly live events will become increasingly popular and that a community of storytellers and live performers develops in Central New York. I'm hoping to use this project to show off the uniqueness of where we live, the diversity of people here and counteract some of the negative perceptions that have developed over the past several years.
Finally, I really believe the people who are going to succeed in business and marketing over the next 10 years are the ones who can effectively tell a good story, to lead, and actually build out their ideas, prototyping singlehandedly if necessary. This project is a way for me to learn to shoot and edit video, work to build a community online and offline, and share some damn good stories in the process.
I'll be updating the progress of this project throughout the year on this blog and would love it if you checked out what has shipped so far.  Below, please find our first 'feature' – and myself and Geoff's first attempt at filmmaking. "JoeCart" – is a story about John Ossowski, who is trying to foster social connections and combat urban decay – one cup of coffee at a time. Enjoy!