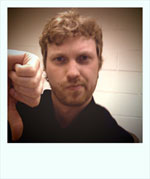 When was the last time you received bad service?  Whether its customer service or a long wait on hold to speak to a live person or having to go through 5 people via phone until you reach someone who can help you with your issue?  When's the last time you had that happen?  It probably happens all the time.  The company doesn't have to be big or small, local or national.
What I'm arguing is that when you experience any of these things, or when someone 'isn't authorized' to help you, you're not getting BAD Service, you're getting NO Service.  We'd take BAD service in a heartbeat these days.
When I used to service networks and computers full time as a freelancer, I would get compliments after a call just thanking me for returning their call or for showing up when I said I would….even if I couldn't fix their problem.  People just want a response.  They want to be heard.  They want an answer, even if its not what they are looking for.  They want someone to CARE.
I am no where near the most knowledgeable technician, and you could argue that I provided so-so service (no good invoicing system, no business cards, not super efficient) at the time.  But that was more than enough.  It was better than NO service, which is what they were used to getting.
And hearing all of these stories about how much caring matters, how response matters, I'm taking that advice to heart and trying to care way more.  I dont' have to be the best in the world, but if I care more than the next person, I feel that I will be successful. Because anyone has the ability to talk about their experience online with your company, the ones that care, are the ones that will win.  And I do believe you can monetize caring.
So look at your business, at your freelance gig.  Is Bad service still better than what everyone else is doing? But more importantly, how soon will it STOP being enough? And how much do you think you can grow your business if you inject a little caring into it?
I wonder though, if to truly care about your customers, do you have to cater to everyone or is a consequence of caring, that you're not able to take on every project?
Would love to hear your thoughts…