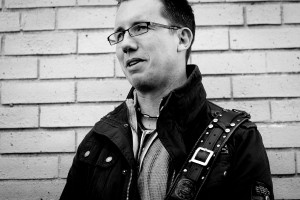 On my last full night at SXSW I got to participate in a photo walk around Austin with renowned HDR photographer Trey Ratcliff. I'm not a photographer, though I've been enjoying learning as much as I can about it and shooting not only stills but also video with my DSLR (it's also the primary method of documenting and creating the Utica Firefly projects).
Trey has popularized a style of photography called HDR (high dynamic range) and has made a name for himself not only by making great work but by sharing his knowledge and building a pretty amazing online community on his website and through Google+.
So, what the hell is a photo walk? It's basically when a group of folks meet up at a given location, walk a route and create photographs of anything that inspires them around that route. Typically the photos are compiled and shared across a service or platform (see our #AustinPhotoWalk2013 photos here). For me, it was a great way to learn a little more about photography, meet some new friends and take time to see Austin in a different way. I'm amazed at how many beautiful and unique things you miss when you're not looking for them.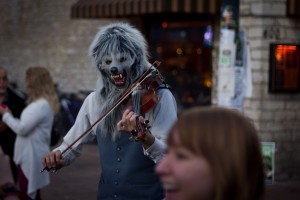 Turns out though, it's not really about the photos – at least it wasn't for me. I'm very happy with what I was able to shoot, but I was part of something bigger. Even for two hours, what I was experiencing was essentially being part of a flash-community. Of contributing to a micro-project. I'd estimate that there was over one hundred of us amateur photographers (and some not so amateur photographers) shooting with everything from lytro cameras to high end DSLRs to iPhones wandering through the streets of Austin together, snapping away and getting to know each other. This had a couple interesting effects:
It solidified and grew Trey's online community as he was the catalyst for making this particular event happen. After participating in the photo walk and seeing his session at SXSWi I'm much more likely to continue to follow his blog and become an active member of this photo community.
I made new friends. Everyone was willing to share their knowledge, compare Instagram and blog feeds, give advice or just talk about where they're from and what they were doing in Austin. Check out a couple of their feeds here and here.
It provided permission. The sight of a hundred photographers coming down 6th street brought out the best in all sorts of street performers, musicians, and just folks having a great time. It was a spectacle in and of itself. It gave all of us permission to shoot anyone and anything – including each other.
What I noticed after reviewing my own photos was that with a few exceptions, most of my shots were of buildings or objects and NOT people, certainly not any kind of portraiture work. I think this is partially because didn't want to bother anyone or stop them to ask if I could take their picture. I'm not a photographer really – I don't know if what I shot would be any good – and I noticed that this was an uncomfortable thing for me to ask even though there was no shortage of people who were unique and beautiful in their own way. But as I have been reviewing the shots from the other folks on the photo walk I've noticed that my favorite shots were those that were of people. Random people. I'm going to get better at this in the future.
But seeing all of the photos next to each other – hundreds of them – in different styles and different subjects is a wonderful souvenir of the event and a great representation of the power of community that something as simple as a photowalk can generate. Can't wait to do this again.
My photos from the Photowalk