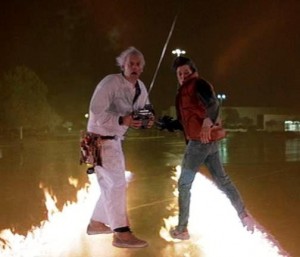 A few months back I signed up for the web-only (well, iphone only) version of Sirius. What got me to sign up was really a combination of things – first, I was really curious to hear Gary's program 'Wine and Web.' The guests that he was having on the show from the tech world really piqued my interest (guests like Jason Fried and Lauren Leto) – plus I was honestly just curious to see if he could translate his personality to radio. 2nd though, was the hunger to discover some new music. I figured I'd just leave the app running throughout the day and hopefully get a dose of some artists I've never heard of.
Part of the deal was that I was given a 30 day trial for free. But on day 29, I canceled.
Why? It wasn't because the content wasn't good (I did enjoy some of the channels and Wine and Web was a good show). I dumped Sirius because I, like many other people, are so used to consuming media in a non-linear and on demand world, that I became frustrated when I missed an episode of a program I liked (Wine and Web was Thursdays at 10pm til midnight, which isn't that conducive to my schedule) or couldn't rewind a track I just heard while driving on one of the stations.
Maybe we're spoiled now. I'm not sure. But I'm also sure there are a lot of other people out there like me. And this is a challenge for companies and businesses whose product is digital. I think there is now an expectation that digital media (paid or free) should be able to be accessed now both on-demand and in real-time. Whether this is a viable business model for most/all media companies remains to be seen. But we have the technology, and with a DVR in over 40% of households, iPods in every pocket, and services like Spotify (hopefully) invading our shores soon, delivery of content and ease of use is already making serious waves. But it is no longer enough to have the best content (though it is certainly a HUGE chunk of the game). Now you have to have great content, that is highly sharable, while making it easy for the consumer to access it when and how they want.