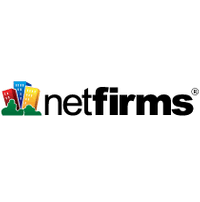 Internet companies can be tricky things and don't exactly have the best track record for customer service (ever tried to get a Facebook problem solved by contacting someone AT Facebook?). We get it. You're digital. You're web based. But it's not an excuse to wall yourself off from your customers.
Case in point. Over the weekend I was dealing with some pretty decent email outages with certain accounts that definitely were not caused by something on my end. Filing a support ticket with Netfirms seemed to have gone into a black hole and I never got a response. What I (and I think a lot of people) didn't count on or look for right out of the gate was essentially a non-promoted 'back door' support medium via their Twitter account. (Full disclosure – I currently host most of my stuff through Dreamhost – but do still use Netfirms)
After a couple of hours not hearing back on my support request, I sent out a tweet describing the problem and within a couple of minutes had a friendly support person on the case. A few @replies (public) and DMs (direct messages – not public) later the problem was solved. I was impressed. By the way, this wasn't the first time I've had a good experience with Twitter support at Netfirms, but it did get me thinking about the medium as a scalable customer service tool.
Using a medium such as Twitter where search is real-time and robust has other benefits as well. When I tweeted about the problem and got a response, another Twitter user chimed in as they were having the same problem. Support can scale if you can fix the issue in public. Posting what was causing the problem and what users need to do for the solution can spread just as fast as the problem did and would save us all a lot of on-hold time.
Companies used to be able to get away with making it difficult for customers to get support (or at least, as a customer there wasn't much you could do about crap service). Now, those with bad experiences tell google – and for internet companies this can be a big deal.
It kind of boils down to a basic premise of "If something isn't working – stop doing it. If something is working – do it again." Simple, right? If your company sucks at phone support, don't offer phone support – but DO offer kick-ass online support…support so kick-ass that you'd be a fool to complain about not having phone support. It's not about having phone support vs Twitter support – it's about having support. Period.
Ideally it's about having both – meeting your customers on their terms and using the tools they want to use can and will go a long way to building a long term customer. Just ask Zappos. But if you're going to make users jump through hoops or use a narrow set of channels to get service and support, it better be a great experience for them.
So, what has been your best experience with customer service on the web and with what company? Who has been the worst? Fire away in the comments, please.